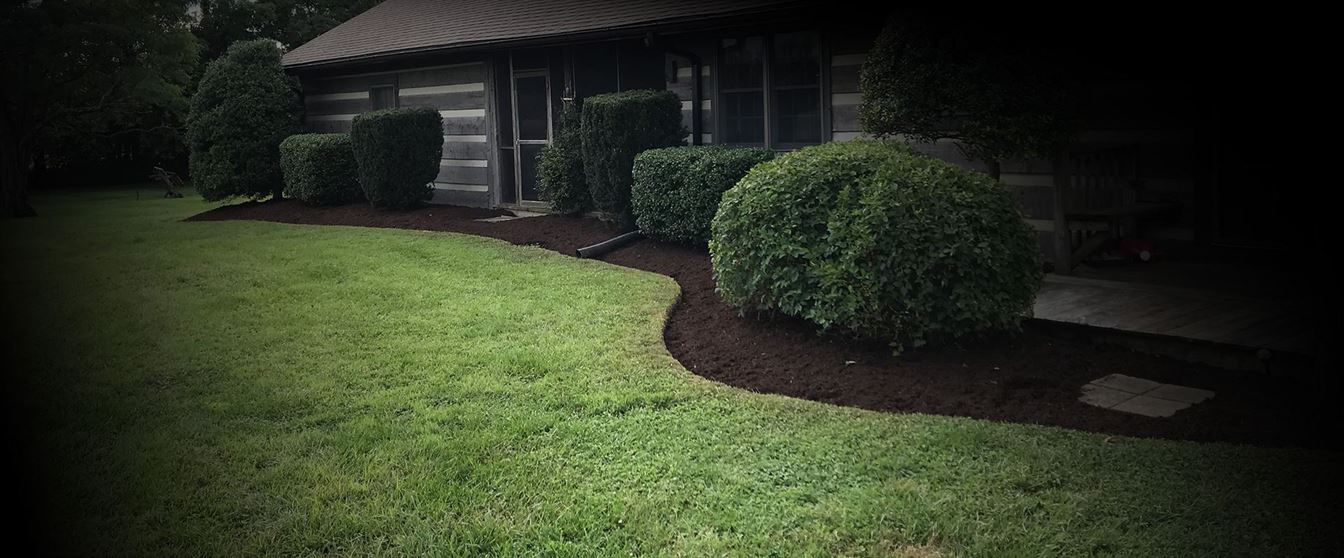 Louisville Grading & Excavation Services
A well-maintained lawn looks beautiful to neighbors and to people passing by. What can't be seen by the human eye is the hard work needed–especially the work and attention to detail at what lies under the surface. Grading and excavation services are important at maintaining the quality of the soil–and the soil quality will have an impact on the appearance and long-term health of your lawn.
Let a Louisville-area grading and excavation professional from our office work with you to make your lawn beautiful. Call us at (502) 273-5554 or contact us online today.
Get Professional Help Today
Soil can create surprises and very few people are experts in the exact type of soil that's beneath their lawn. Even fewer can say with precise certainty how the soil will be impacted and how far the ripple effects will extend. A DIY excavation project might end up with ripple effects into your neighbor's lawn, which in turn could create all the problems discussed here–and that could leave you open to legal action. Better to put the burden on a professional.
All In One Landscaping & Hardscaping thrives on the important details that determine the success of an excavation project. We relish the close examination and analysis that's required to make good grading decisions. Let us help you with your own grading and excavation needs.
Signs Your Lawn Needs a Grading Service
Poor drainage is the primary indicator that grading has become necessary. Do you see water pooling at certain places when it rains? That's a clear sign that the lawn is not draining properly, and this is a problem that can have serious consequences.
To drain properly, your yard must be sloped to bring water away from the foundation of your house. Your sprinkler system must work in alignment with a properly sloped landscape to ensure water drains correctly. Poor drainage can lead to the erosion of the soil. Or, if you have clay soil, the excess of water causes the clay to expand. Neither is good for your lawn, your home and even your health.
When the soil starts to erode, your property is being damaged. Land is, quite literally, disappearing. Furthermore, the land that's vanishing has been allowing your house to rest on stable ground. The soil erosion slowly removes that stability and can result in long-term damage to the foundation of your house.
Insect infestation is another potential consequence of poor drainage. At minimum, this is a serious annoyance. At worst, you could end up with a termite problem and the damage they do to all that is wood. When water fails to drain consistently, the increased presence of mold and allergens is another consequence. At minimum, this will create an unpleasant aroma in the air and leave you and your family sneezing more frequently. At worst, it will cause or exacerbate medical problems.
Damage to health and home are serious enough, but even the appearance of the house can take a hit with poor drainage. When water congregates too close to the home, the concrete can start to change color in a way not at all pleasing to the eye. No one wants to take their guests on a walk through the premises and then have to avoid that unpleasant water discoloration on the foundation.
Gutters can certainly help, but a gutter still has to empty water somewhere. If that "somewhere" is on a lawn that hasn't been properly graded, the problem still exists.
Benefits of Improved Soil Structure
Good grading is about more than just preventing bad things from happening. This process also opens potential benefits for your lawn. Good soil structure allows for the free flow of air and water. If you have designs on a beautiful garden, or even a modest flower bed, then this air and water flow is necessary for the survival of plants. A poor soil structure, with its accompanying waterlogging, can be fatal to plant life.