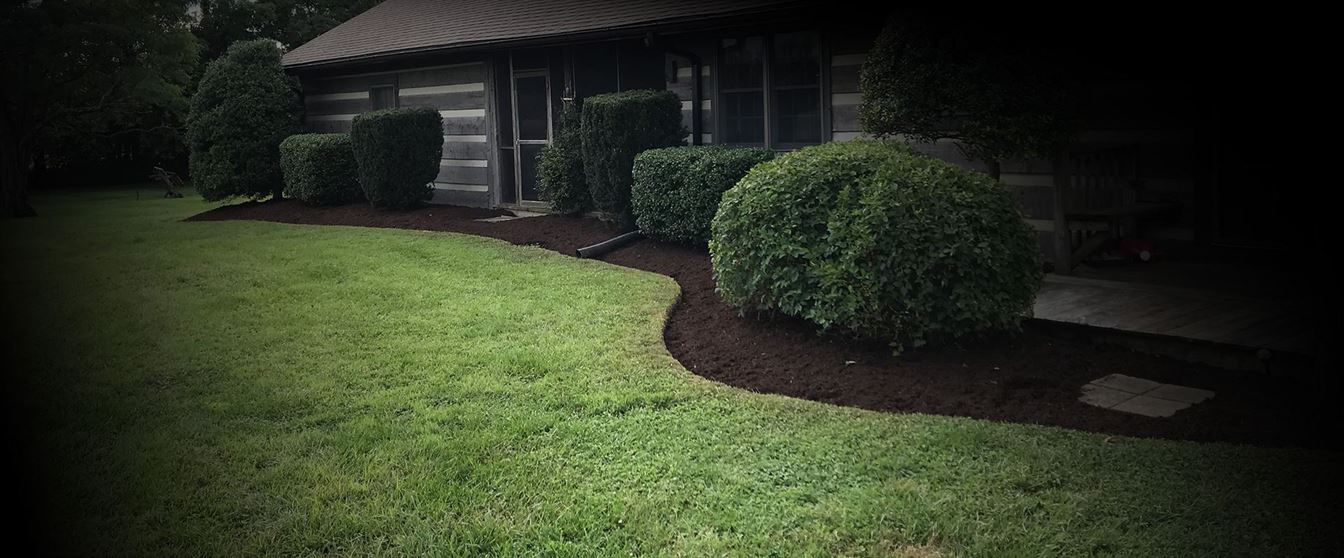 Landscape Design & Installation
Louisville Landscape Design
Expert Landscape Installation Services in Louisville & the Surrounding Areas
When you make the decision to move forward with enhancements to your landscape, the initial phases need to be marked by thoughtful consideration of how your ideas can be woven into a holistic presentation that draws on what's best about your property and showcases that to those who visit and drive by.
What is Landscape Design?
This is a written and drawn plan of a landscape or garden space that shows the layout of patios, pathways, plants, drainage, fountains, lighting, and other garden elements, whether hardscape or softscape. Landscape design is the art of creating an outdoor living space through integrating various elements to construct a beautiful and functional area for outdoor enjoyment. A landscape designer must take into account all of the aspects of landform, water, horizontal & vertical structures, vegetation, and climate to design a functional outdoor area.
A Louisville landscape design and installation professional from our office can take your design dream and work on a plan to bring it to life. Call us at (502) 273-5554 or contact us online today.
What a Good Landscape Design Does to Your Louisville Property
The landscaping design process begins with a thorough analysis and on-site inventory of your property. You share your needs and desires with your contractors, who are then entrusted with developing diagrams and conceptual plans to be implemented.
Are there areas you want to be private, where neighbors can't see in? Maybe it's the spot you lay out to get some summer sun? Or maybe you've developed an outdoor living space that you like to work in and need privacy. The design process considers all of that and more.
This leads into the question of who will be using the yard. Do you have children who want a large open space to play? Do you have pets that need room to run? Can your property be segmented into smaller nooks, ones that might not work for children or pets, but can be tremendously appealing to the eye. Or is there a way to get the best of both worlds, creating sub-segments of the yard, but developing a linking strategy that draws the eye first to the whole and then to the corresponding parts.
All these considerations are practical ones that impact your day-to-day living. There's also the imperative of aesthetic consideration. Your landscape design will necessarily be impacted by the existence of flower beds and other plants. The color of the plants needs to integrate with the color of the new designs. The same goes for the color of the house itself.
The landscaping design process can be a time where every homeowner thinks like a Madison Avenue advertising executive. Any ad campaign starts with a broad-based theme, one that every specific element within the campaign can be traced back to. So to, should it be with a good landscape.
That's because, whether you realize it or not, you are running a marketing campaign. For the short-term, you're figuratively selling your family and friends on what their first impression of your home should be. In the long-term you'll be literally selling the home itself to a new buyer. And first impressions matter.
Contact us online or give us a call at (502) 273-5554 to schedule a service for professional landscape design & installation in the Louisville area today!
Integrating the Landscape Plan with the Ecosystem
Your landscape design must consider the ecological impact of new additions. Soil erosion is a constant concern no matter the size of your yard. The shifting of soil due to wind and rain can have a serious impact on your gardening areas. When rocks become dislodged, a sprained ankle–and a personal injury lawsuit if it happens to a visitor–can become a possibility.
Rain–something we get more than the national average of here in the Louisville area–can also cause flooding. A landscape design not equipped to handle flooding can have the immediate impact of a damaged garden. It may also start to quietly cause problems at the base of your home and in your basement.
Considering ecological needs isn't just about stopping negative actions. It can also be a positive promotion of improved health. When you add the right foliage to your property, the air quality is improved, as the plants absorb damaging pollutants and purify the air around them. A good landscaping design is, quite literally, a breath of fresh air.
Your landscape plan can be not only pleasing to the eye and aligned with the ecosystem, but financially viable. Call our Louisville landscape design and installation pros at (502) 273-5554 or contact us online today.