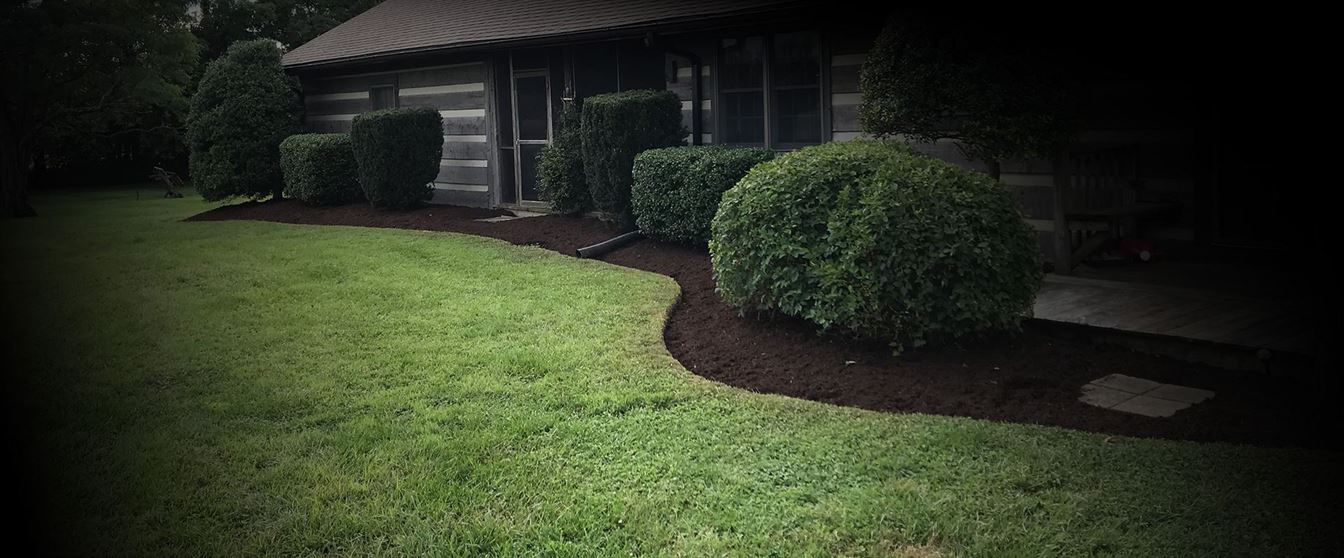 Residential & Commercial Landscaping
Residential & Commercial Landscaping Services
Serving Customers Across Louisville
Landscaping services are essential to creating a healthier, safer, and more beautiful outdoor space for your home, business, or commercial property. The professional landscapers at All In One Landscaping & Hardscaping are ready to help you design and install features that will bring out the best in your property while also improving its overall functionality.
Our company has developed a strong reputation for consistently providing top-quality service, no matter the job. We know how critical it is that your landscaping and hardscaping project be completed efficiently and beautifully. With All In One Landscaping & Hardscaping, you never have to compromise one for the other.
If you're ready to take your home or commercial property to the next level, contact All In One Landscaping & Hardscaping for a free estimate.
Why Choose Professional Landscaping Services for Your Home?
Working with professional landscapers like All In One Landscaping & Hardscaping can transform your home's outdoor space into a stunning, functional retreat. From enhancing the beauty of your garden to increasing your property's value, professional landscaping services offer a host of benefits that you can't overlook. Not only do we help you design and implement a landscape that reflects your style and needs, but we also take care of its maintenance, ensuring it remains in top-notch condition all year round.
Here's a preview of our comprehensive landscaping services available to residential homeowners in Louisville:
With us, you can rest assured that your home's outdoor space is in competent and caring hands. We are committed to delivering high-quality landscaping services that exceed your expectations.
"Thanks guys great work!"

They were professional, showed up when they said they would, and did a great job. Can't ask for more than that!

Jeff S.

"He went above and beyond"

He kept me informed every step of the way with my project. His professionalism and commitment was so impressive. He went above and beyond.

Barbara G.

"We are very satisfied"

Nathan and the crew were exceptional. The amount of hard work and pride that came from this crew to our project was not only seen but felt.

Katy T.
We Prioritize Safety & Professionalism
Choosing All In One Landscaping & Hardscaping for your commercial property's landscaping needs means choosing unparalleled professionalism, a profound understanding of commercial landscaping, and an efficient, non-disruptive implementation of services. We are more than just service providers; we are partners who prioritize your business's continued operation and your tenants' satisfaction.
We appreciate the unique needs and challenges that come with managing large commercial properties. Our team of well-trained and courteous professionals works diligently to ensure that your property's exterior always looks attractive and inviting, ultimately contributing to your tenant retention and overall business image.
Throughout the years, we have worked with a diverse portfolio of commercial properties, including but not limited to:
Schools and Educational Facilities
Churches and other Religious Institutions
Office Parks
Industrial Parks
Shopping Centers and Retail Plazas
Apartment, Townhome, and Condominium Complexes
Hospitals and Health Care Facilities
Moreover, we plan and execute our services strategically, ensuring that your business activities continue seamlessly while we transform your commercial exterior into an aesthetic masterpiece. From design to implementation to maintenance, All In One Landscaping & Hardscaping has you covered.
Anchorage
Charlestown
Crestwood
Louisville
Mount Washington
New Albany
Prospect
Shepherdsville
Southern Indiana
& Surrounding Areas
When Presentation Matters, Turn to Us
With All In One Landscaping & Hardscaping, you're not just investing in landscaping services; you're investing in a professional partnership dedicated to enhancing your property's value, safety, and appeal. We can even help you design an outdoor space that is energy-efficient and environmentally friendly!
Transform your outdoor space into a stunning, inviting haven with the help of our professional landscaping services. Whether installing new trees at your home or constructing safe pathways or patios at your office, our team can transform your outdoor area from an eyesore into a place of beauty.
To learn more about our residential and commercial landscaping services available in Louisville, call (502) 273-5554 or reach out to us online.